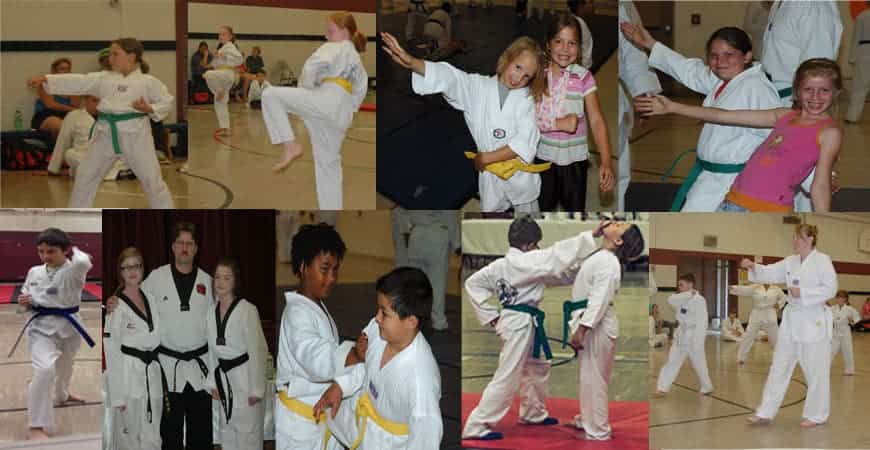 Kids Martial Arts, Children Martial Arts. Children come in all shapes and sizes. They have their unique characteristics that make them the wonderful little people they are.
Some are extremely focused, while some are very active. Others have great balance and natural ability while others are still growing into their skins adapting to their growth spurts.
Every one of them has the potential to learn the art of Self Defense. No matter where they are at their current level of development they can become an amazing Martial Artist.
We take pride at Ryoku in guiding all the children along this path of development and discovery. We do so in a fun but structured environment in our Kids Martial Arts program.
Over the past 10 years we have assisted the development of children in many areas beyond just learning a Martial Art or just learning to defend themselves.
Children who started off as shy transformed to becoming outgoing and social.

Children who had been extremely active (yes really active) becoming focused and driven.

Children who for one reason or another take longer to adapt and learn, who through patience    and practice steady progress in the Art and skill development.
The side benefit for all children is the development of confidence, leadership, respect, focus & discipline, not only within our Dojo but in all aspects' of their home and school life.
Ages and Classes:
Our starting age is 6 years old for our programing. This is many due to the complexity of some of our movements that require our younger students to know their "left" and "rights" as well as being able to move in those directions, turn backwards, forwards etc.
We do make exceptions for 5 year old's if they have these developed skillsets as we don't want any student to become frustrated and then loose the desire to learn.
We run two specific age classes, one for children ages 6 – 8 years old, followed by on for children 9 – 12 years old.
Our class schedule is listed in the menu area above or by clicking on the Learn More button. This has our up to date training schedule.